Building & Construction Market
Explore the basics of this market plus articles, videos, webinars, selection guides, white papers, manufacturers and more…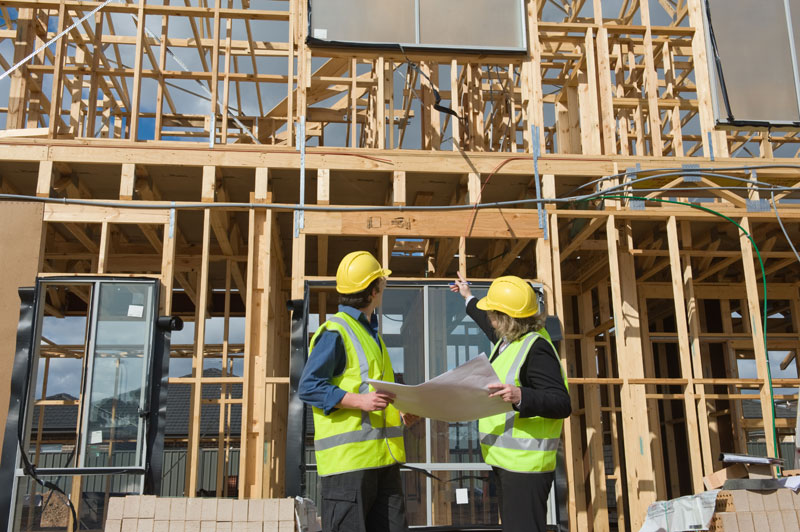 How adhesives are used in the building & construction market...
One of the largest market areas for adhesives and sealants is in Building/Construction. There are a myriad of applications where these products are used, including: flooring, roofing, wall coverings, underlayment, joint cements, drywall lamination, and much, much more…
 Carpet Layment
 Ceramic Tile
 Concrete
 Countertop Lamination
 Flooring Underlayment
 Drywall Lamination
 Heating, Ventilation, and Air Conditioning
 Joint Cements
 Manufactured Housing
 Pre-finished Panels
 Resilient Flooring
 Roofing
 Wall Covering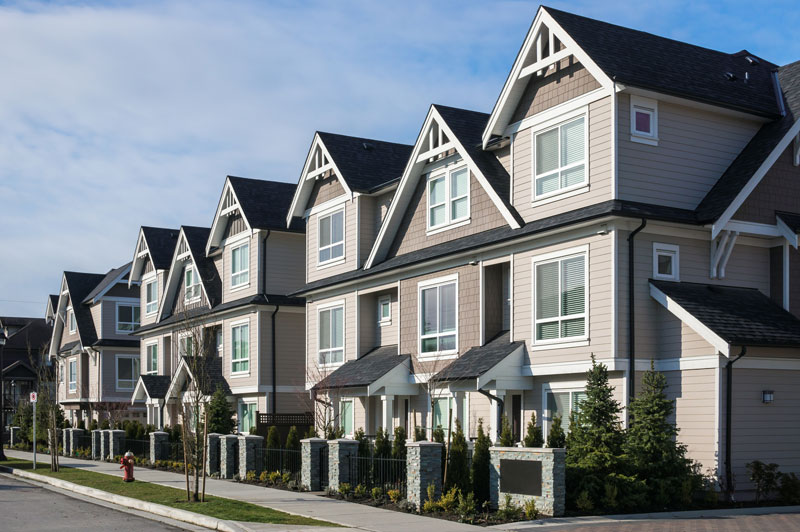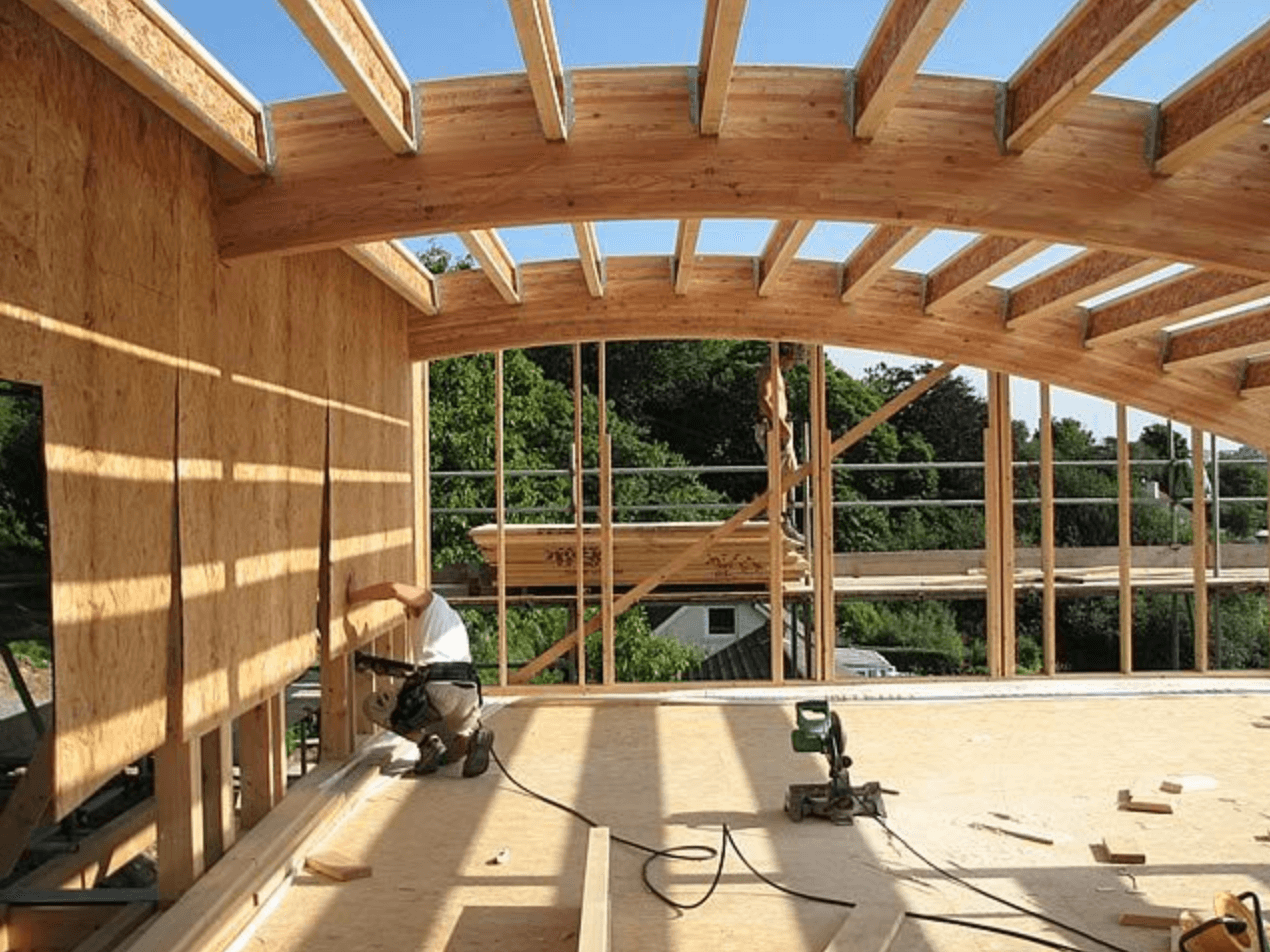 Today, architectural masterpieces or multi-story apartment houses are made from timber which is glued together, and is also a renewable building material. Thanks to latest adhesive technology, this is the most sustainable and the safest way to build a house.
Scandinavia and the USA have a history of timber buildings and now, the Germans have started building houses using this traditional material. Today every fifth house is constructed from timber, which has made many other materials completely superfluous. Even load-bearing structures are made from wood or, more precisely, wood plus an adhesive, a composite of various layers of timber which are glued together under pressure. The result is an absolutely stable element of any length and thickness.
Curved components can also be manufactured by laminating wood with a suitable adhesive. A single-component polyurethane adhesive (i.e. PUR) allows for adhesive bonds which are environmentally safe, not harmful to health and, what's more, invisible. The special adhesive reacts with the moisture contained in the wood. As an alternative to conventional glue used for this type of application, this new adhesive technology does without solvents or formaldehyde. This gives a grat indoor environmental quality together with outstanding comfort of living and a unique design. A prominent example is "Chesa Futura" (i.e. house of the future) in St. Moritz. For this remarkable building, to begin with, architect Lord Norman Foster had all load-bearing timber components pre-fabricated from glued timber elements and then assembled onsite.
Looking for more information on the use of adhesives & sealant in vertical walls? Visit the vertical walls sub-market page.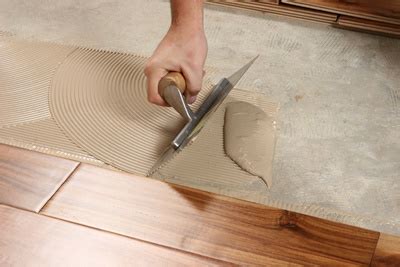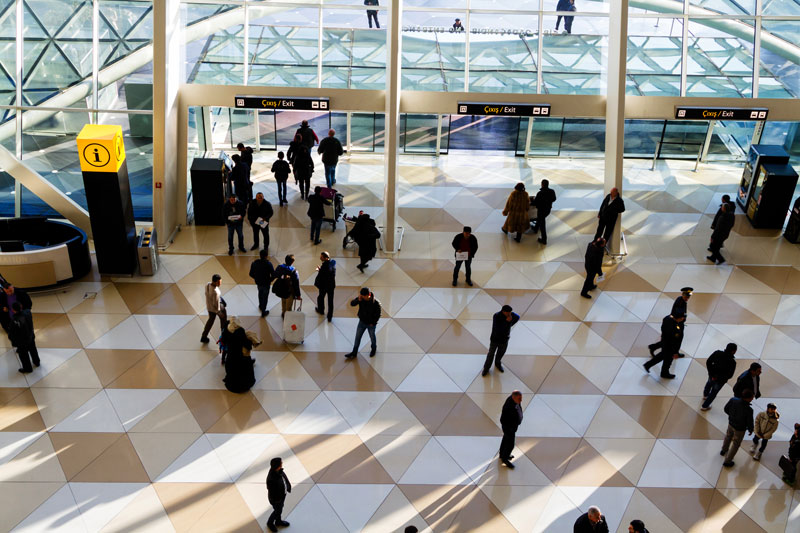 Trampled under foot – can you imagine what carpet, parquet, linoleum and the like have to endure? Every day, people trip, scamper, shuffle, trudge and tramp on them. Sometimes in high heels, sometimes with rug-ged boots or other heavy foot-wear. Of course, the adhesive underneath the floor surface has to endure these loads as well.
"Where you find the ground, spread something good on it", said the Swiss poet and philosopher John CasparLavater. True, he probably was not thinking about floor coatings, nor carpeting, PVC coatings and related adhesives. These surfaces are subject to a permanent load, particularly in public buildings. That said, quality is not a luxury but of the essence. Rubber coatings in airports and railway stations have to resist loads comparable to several herds of hippos, elephants and rhinos crossing.
Every day, armies of passengers, pilots, flight attendants and train conductors lug their baggage over them. Furthermore, floors and adhesives both have to stand up to other demands placed during regular cleaning using heavy machines and rotating brushes. Usually elastomer covering can be glued using dispersion adhesive which is selected to match the covering type. If the floor is subject to a load, as is customary in railway stations or airports, they are glued with resin adhesives. Finally, temperature variations, solar radiation, moisture or heavy equipment as used for damp cleaning, add on to these strains.
Likewise, floors in hospitals are subject to major loads as well. Wheel chairs and meal carts compress floor material and adhesives together. What is more, in the surgery and intensive care units, adhesive and floor coating have to conduct electricity. This as applies too for all rooms where major IT equipment is housed. The machines must be grounded to the floor.
In residential buildings, carpet, laminate, cork and adhesives are exposed to less harsh conditions. Still furniture castors and floor heating challenge material resistance. And the adhesive definitely has to hold up if junior decides to practice roller-skating on the carpet while mom is out shopping!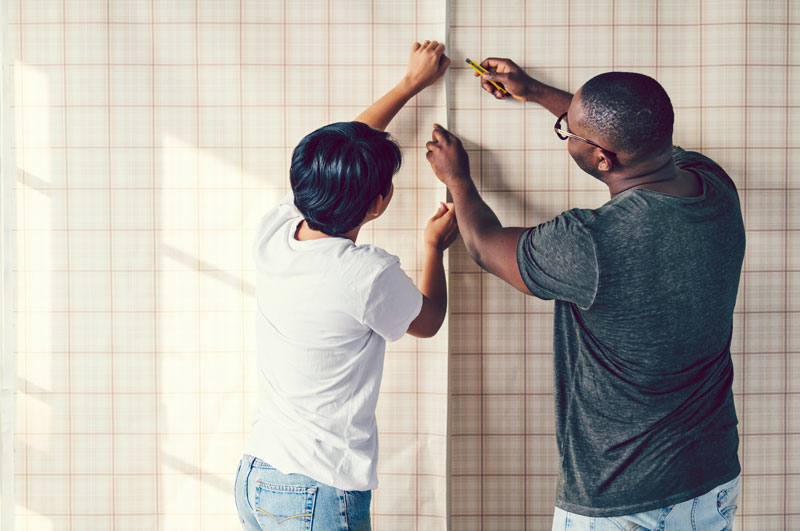 Walls are like chameleons – whether you want the ambience of the Mediterranean with rich ocher or terracotta tones or the sensibility of modern design with cool colors — wallpaper is the answer. Modern wallpaper paste ensures a smooth transition.
Modern wallpaper paste still uses methylcellulose and starch – of course, both natural substances and both nontoxic. Often other resins and materials to facilitate application and increase viscosity were added.
The type of paste depends on the kind of wallpaper used. Modern fashion prefers fleece wall — which is especially long-lasting and can be dry-stripped — provided the right glue is used!
The paste must have a high initial adhesive strength, but at the same time it must be remain adjustable for a while. Additionally, for every wallpaper job there is a specialized wallpaper paste. As old walls are extremely absorbent and new walls absorb very little moisture, special products are offered which regulate the amount of moisture absorbed. There is even paste for frequently papered, uneven walls which can be smoothed over in the one step like a wallpaper spatula; then the paper can be applied in the second step.
Amazing, what a little methylcellulose and starch can do!
Adhesives & Sealants in Vertical Walls
Looking for more information on the use of adhesives & sealant in vertical walls?
Visit the vertical walls sub-market page.
Looking to Source an Adhesive or Sealant for Your Application?
Try the Adhesive & Sealant Council's online Buyer's Marketplace.
This directory tool serves as a quick and efficient way for end users and industry manufacturers to find the right adhesive or sealant solution and the right partner for their application needs. Users can narrow their directory search by market segment, technology, raw materials, equipment or service needs. Try it now.
The Latest News & Innovations In The Building & Construction Market...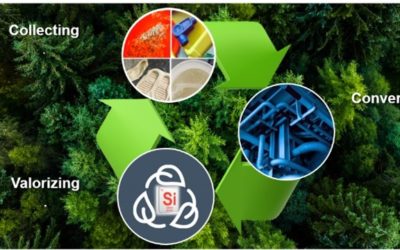 New Silicone Recycling Plant Available to U.S. Manufacturers Dow and Circusil LLC announced a partnership to build their first commercial scale...
read more
No Results Found
The page you requested could not be found. Try refining your search, or use the navigation above to locate the post.
Explore Other Major Markets...