Adhesive & Sealant Industry Overview
We are surrounded by products that are made possible or improved through the innovative use of adhesives and sealants.
Explore the industry's impact below!
Adhesives & Sealants Are Everywhere!
We are surrounded by products that are made possible or improved through the innovative use of adhesives and sealants. Take a look around – just about everything is bonded together or sealed securely using adhesives & sealants.
Did You Know?
Adhesives & Sealants are used in: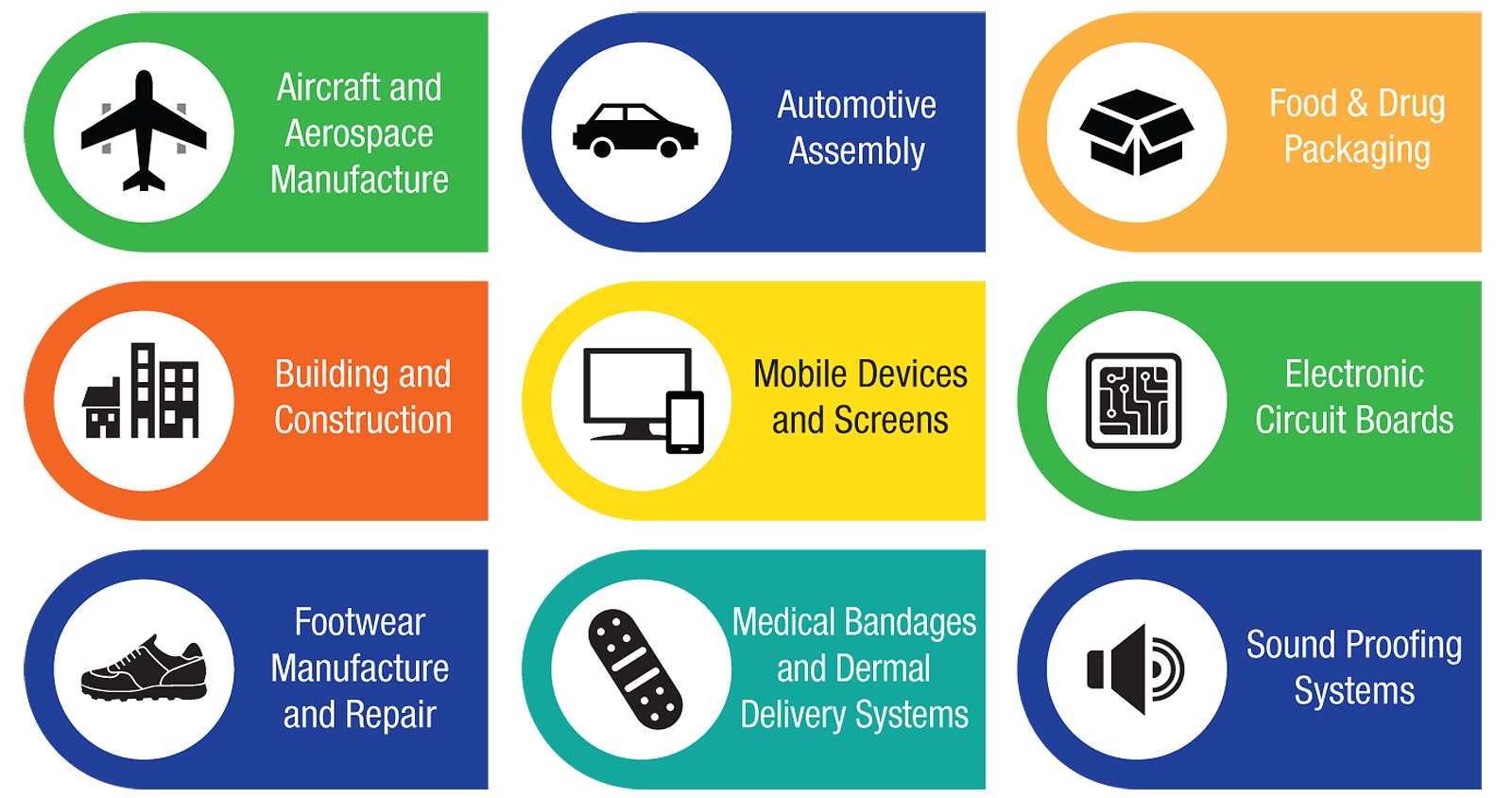 Adhesives & Sealants Make Innovations Possible!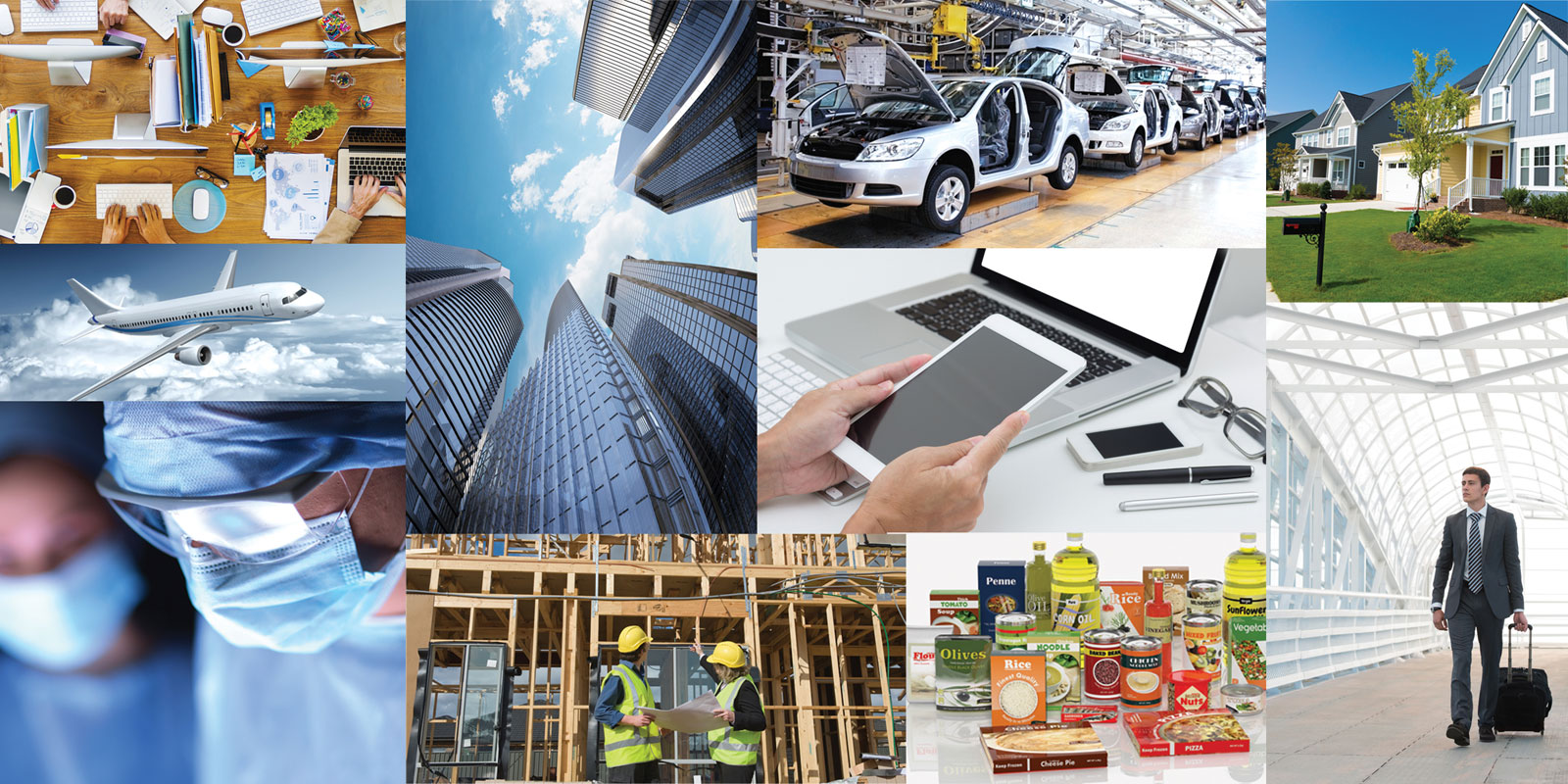 There are countless ways adhesives and sealants make daily living not only possible but better!
Every day we as a society reply upon adhesives and sealants for thousands of necessities, from our homes and offices to the vehicles we drive to the packaging that protects our food to the mobile devices we use.
How Large is the Adhesives & Sealants Industry?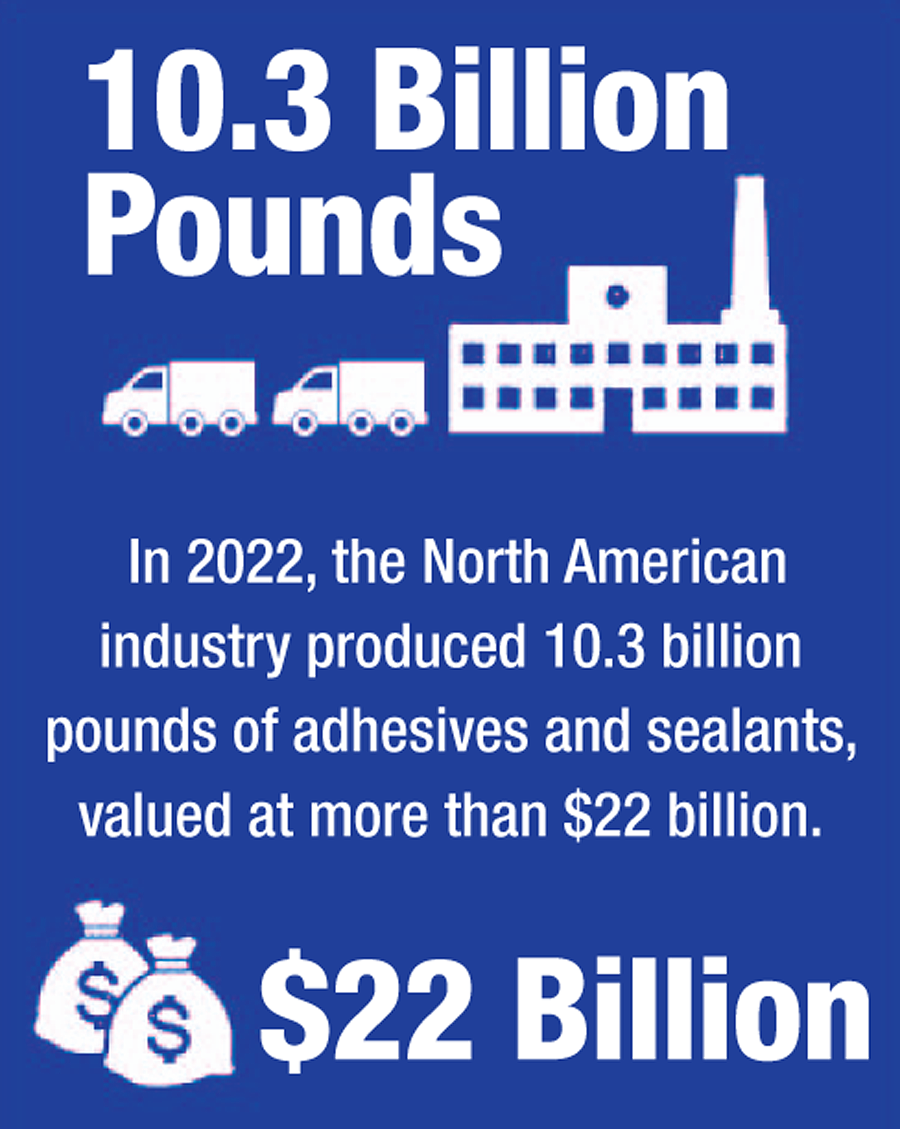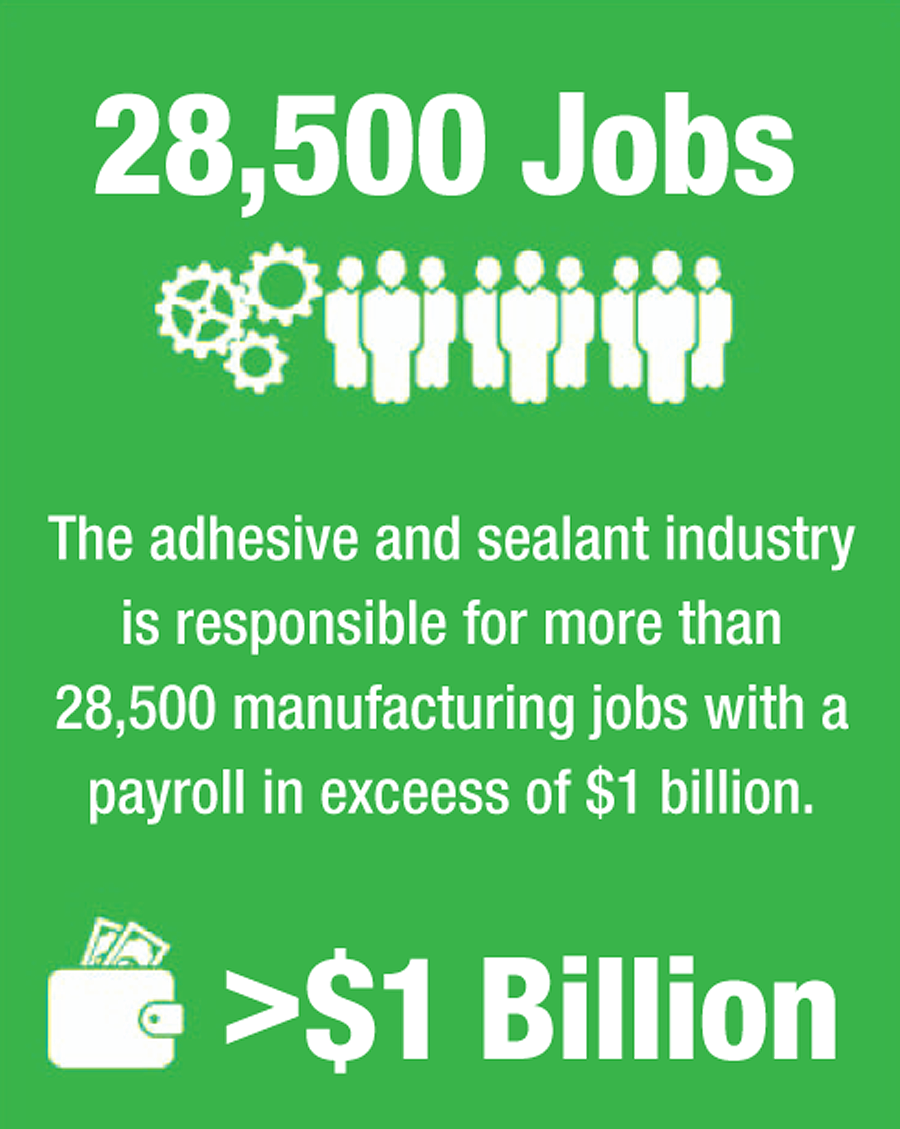 Adhesives Demand by Market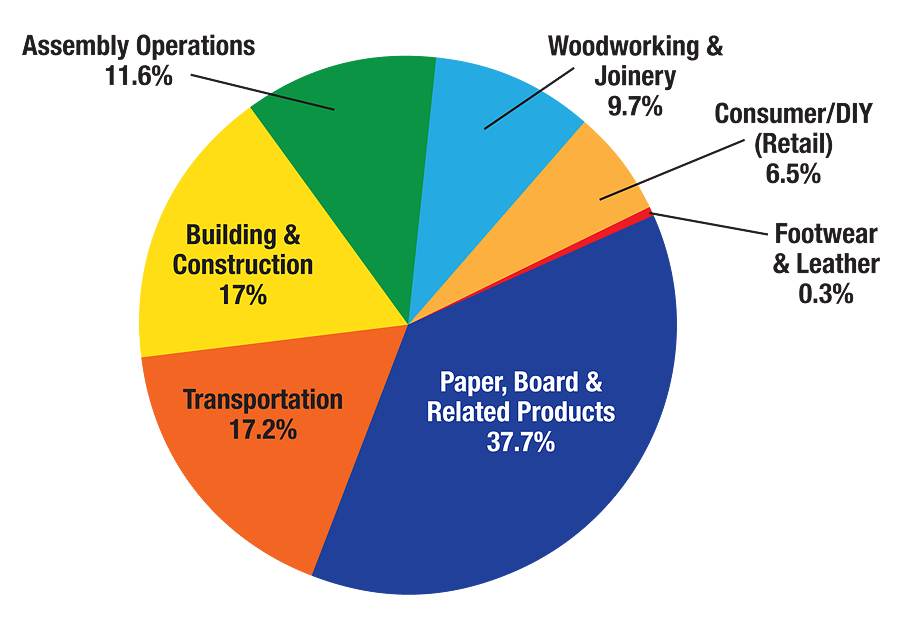 Sealants Demand by Market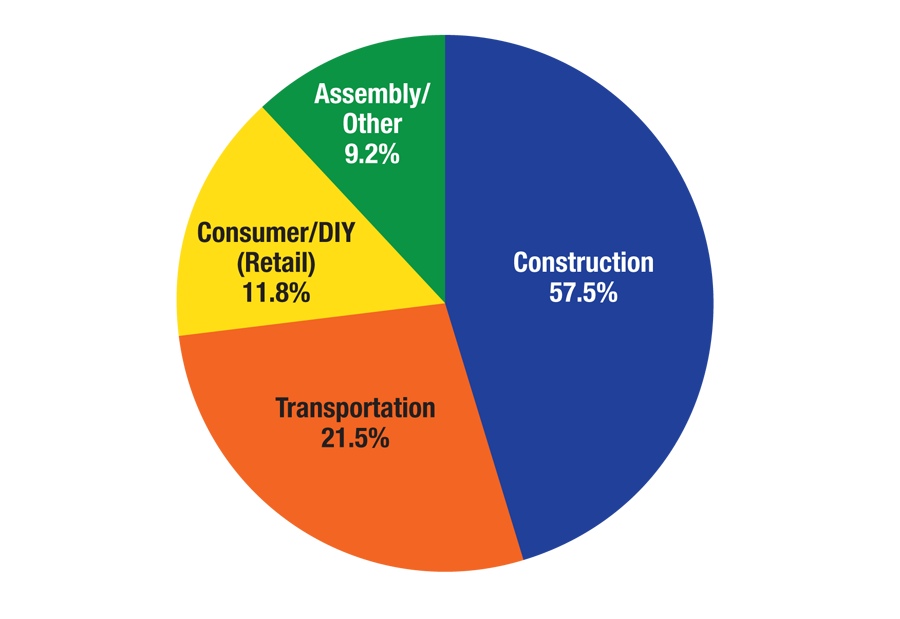 Adhesives and sealants contribute to and enable sustainability benefits in countless products and industries that you interact with every day!
Automobiles
Lightweighting of vehicles, enabling better fuel efficiency and reduced greenhouse gas emissions.
Consumer & Industrial Products
Bonding & sealing solutions to replace mechanical fasteners, increase product life, decrease waste.
Buildings
Air sealing in residential and commercial buildings to keep the elements out and save energy.
Corrosion Control
Adhesives eliminate corrosion in common applications by replacing metal fasteners.
Water Supply
Water management solutions to prevent water loss in critical piping and infrastructure
Repairability & Recycling
Enabling the repair, reuse, and longer life of products we use every day, which decreases waste to landfills
"The adhesives and sealants industry is essential to
sustainability as we develop, enable and promote
technologies that support a growing world population
to improve quality of life and to use the planet's
resources responsibly and efficiently."
The innovation inspired by NATURE is utterly exciting!
Looking for More Information?
Want to stay up to date on the latest in the industry?
Need to SOURCE adhesives or sealants for your specific applications?
Adhesive & Sealant Sourcing
Find the right product and manufacturer for your applications using ASC Buyer's Marketplace tool.
Industry Podcast
Current hot topics within the adhesive and sealant industry with the people who know them most.
Training & Webinars
ASC's Training Academy includes diverse content appropriate for technical and non-technical staff.
Conferences & Meetings
Join the industry at national & regional meetings and summits to network and learn from experts.
Industry News
Stay up to date on the latest products, services, innovations, and technologies in the industry.
Industry Membership
Join ASC to get connected to the industry's value chain and get access to resources that deliver results.
Explore Major Adhesive & Sealant Markets…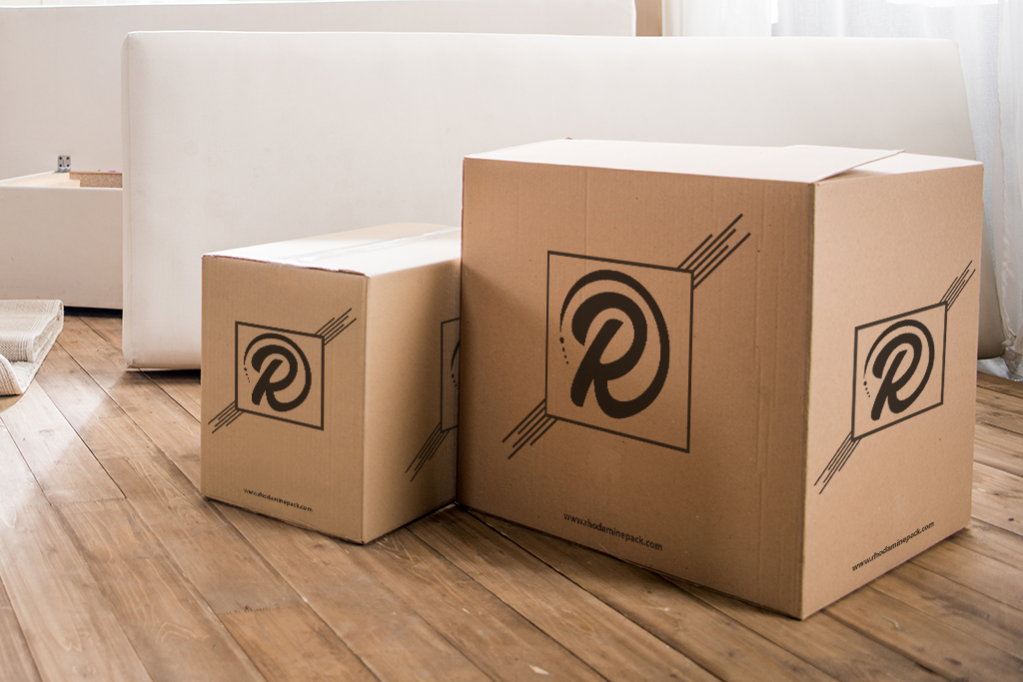 Paperboard & Packaging
Adhesives are used in a wide variety of paper bonding applications ranging from corrugated box construction and the lamination of…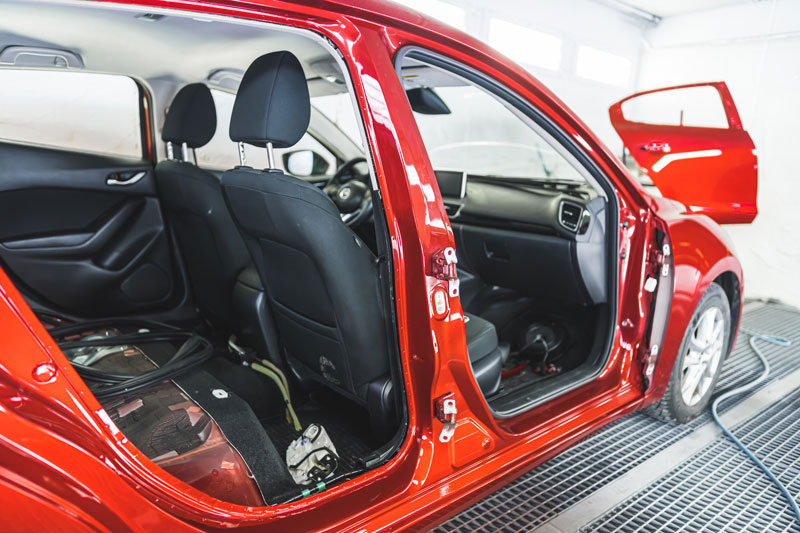 Transportation
The Transportation & Marine Market is quite extensive and includes thousands of applications for use in automotive manufacturing, trucks & buses, aircraft & aerospace…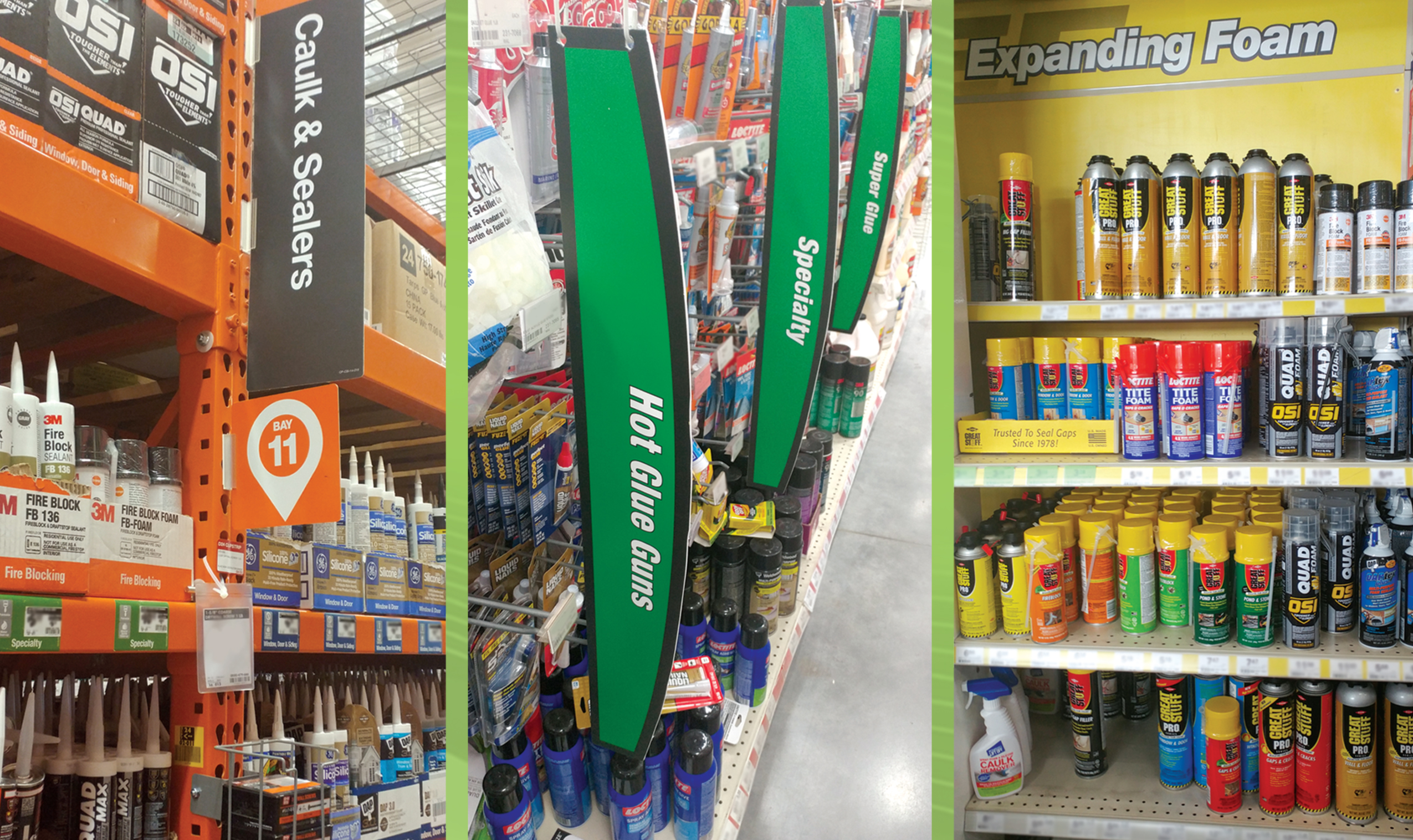 Consumer & DIY
Several categories of adhesives exist for the Consumer & DIY market including "Multi-purpose", "Super Glue", Wood Glue, Single Part and Two Part Epoxy, …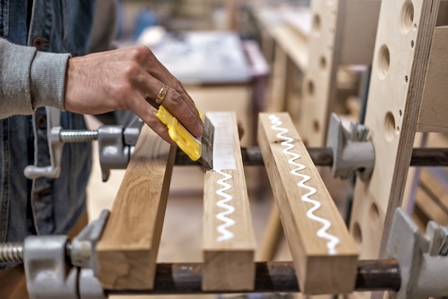 Woodworking & Joinery
Many different types of adhesives and sealants used in the industry for furniture making, building materials, boat and commercial ships, DIY…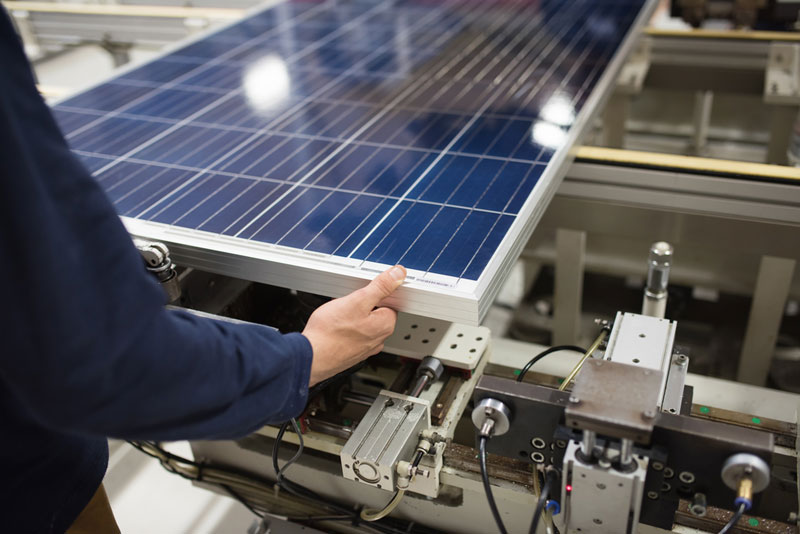 Assembly Operations
Adhesives are widely used for the assembly of electronics, medical devices, appliances, industrial equipment, electric motors and EV batteries, semiconductors…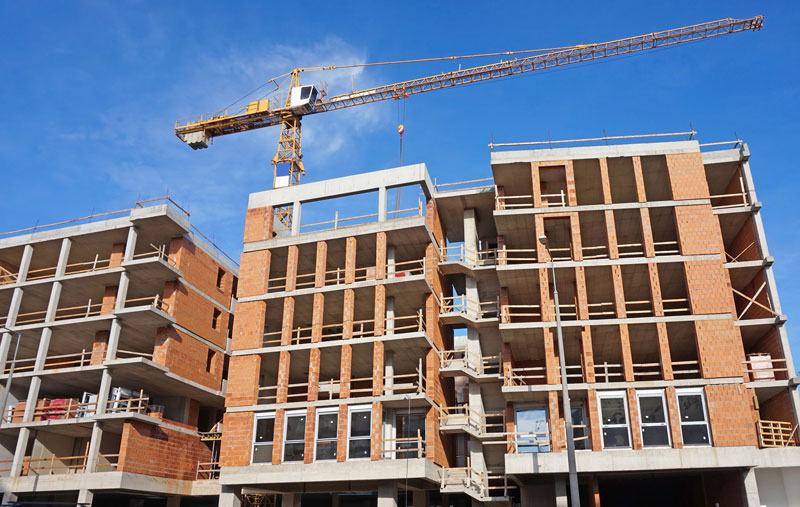 Building & Construction
One of the largest market areas for adhesives and sealants is in Building/Construction. Applications include flooring, windows…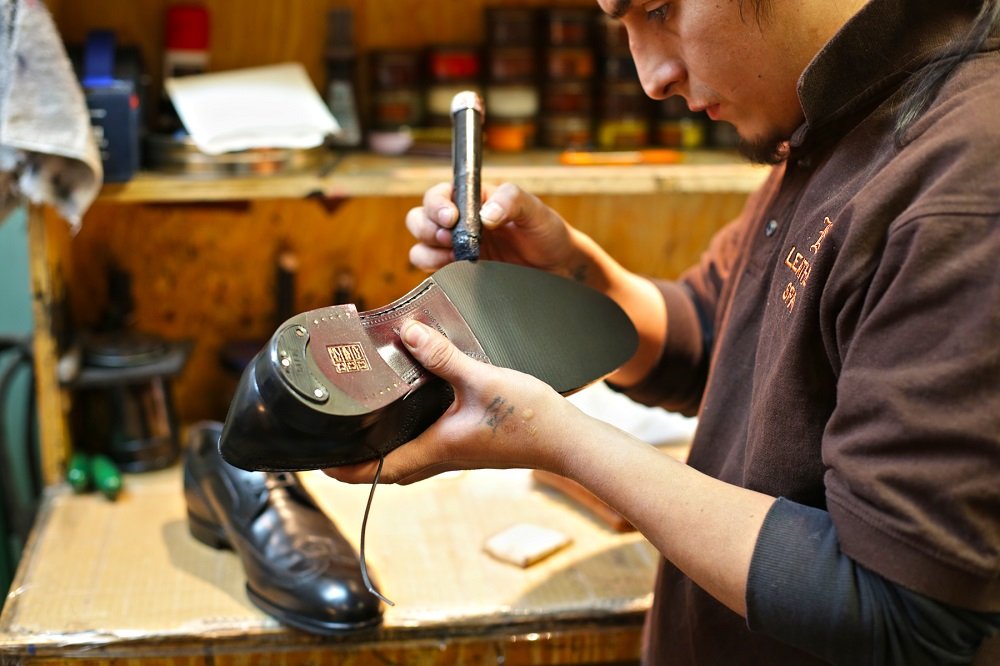 Footwear & Leather
Adhesives used in footwear & leather (non-rigid assembly) are used in components and parts which are either fluid or flexible in nature and include sports equipment, fabric combining…