Adhesive & Sealant Industry Events
The industry hosts several events including national conventions and trade shows and technical short courses each year.
Explore the industry's events below…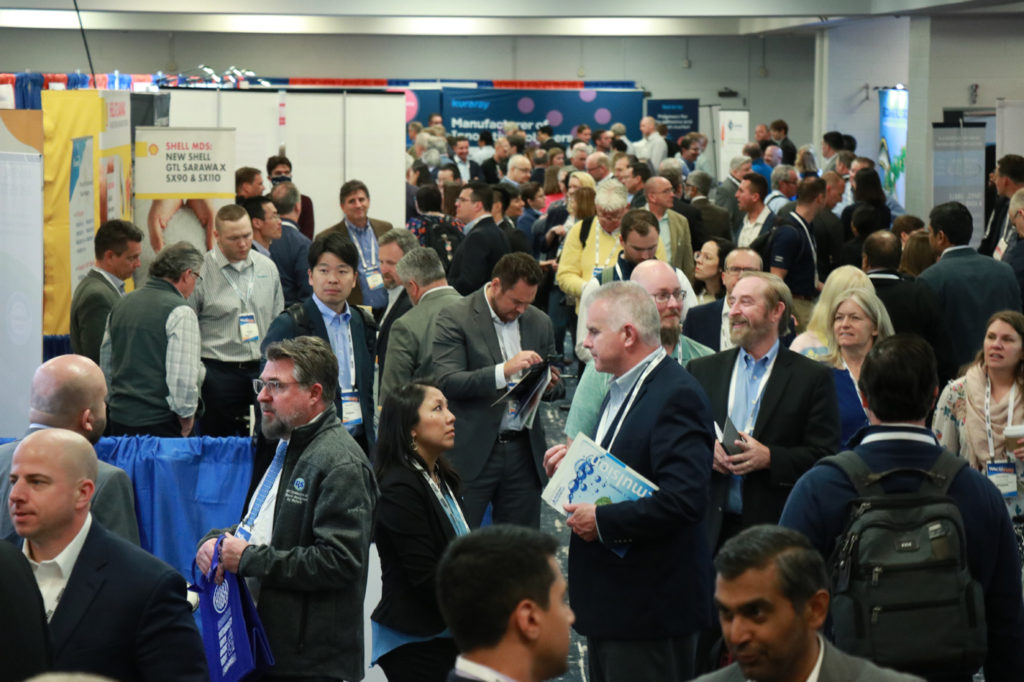 National & Regional Industry Events
From national convention & conferences to technical short courses and trade shows, the adhesive & sealant industry is a vibrant, growing, and important sector of our economy
The industry gathers regularly to disover the latest products, services & innovations, stay current on the latest technical advances and markets, network to make connections, and gather as a community.
Annual National Convention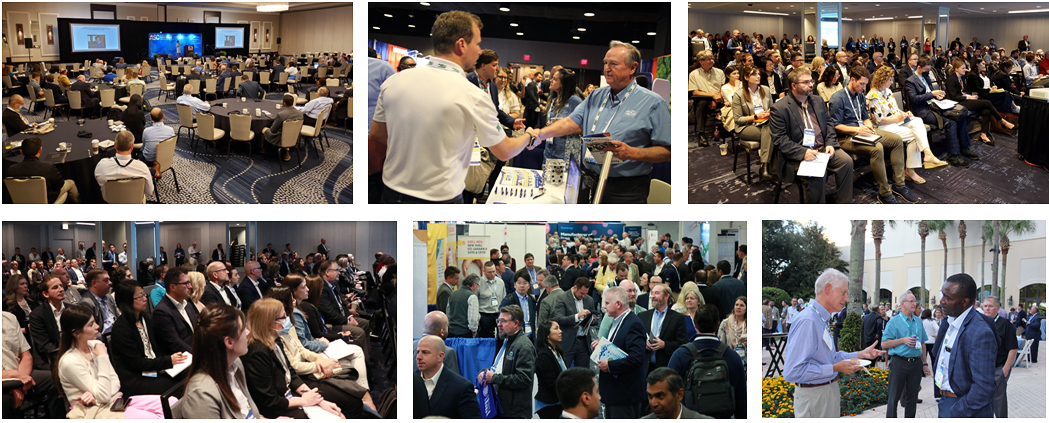 The Adhesive & Sealant Council (ASC) hosts the industry's official largest annual gathering in different U.S. cities each year. The event includes a conference (and a trade show, see below) with educational sessions that address technical, market, regulatory, and innovation subjects affecting the adhesive and sealant industry.
The event typically brings together 800+ attendees who gather over three days.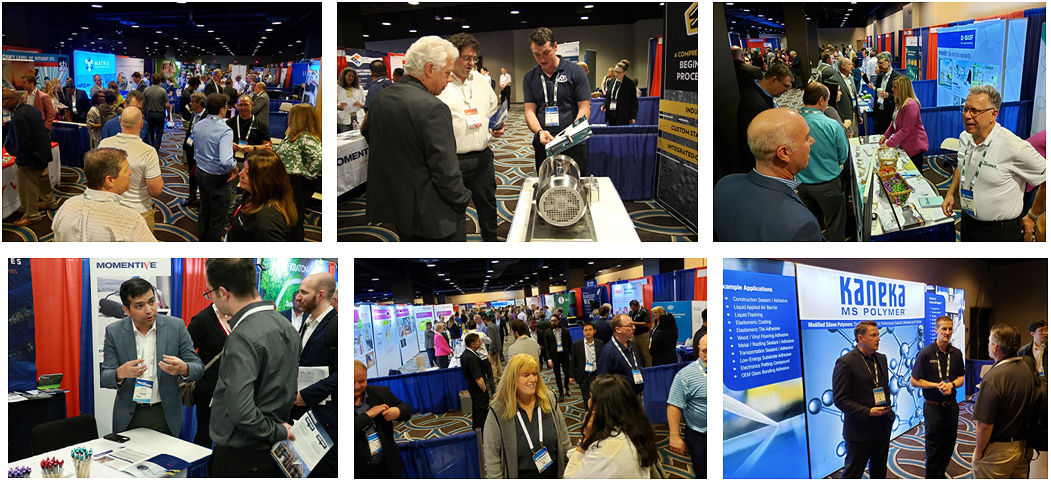 The EXPO is the industry's official trade show giving professionals DIRECT ACCESS to the leading suppliers, technologies and solutions in the adhesive and sealant market all in one place!
Suppliers showcase new products and services, hold meetings, and network face to face with buyers and decision makers.
The trade is typically attended by 800+ industry professionals.

Technical Short Courses are held at ASC national conventions and stand-alone events each fall. The 1.5-day short courses are a solid introduction to technologies and timely industry topics. Courses rotate through 5 technologies: Waterborne adhesives, Pressure sensitive adhesives, Polyurethane adhesives, Hot melt adhesives and Caulks and Sealants
Courses are broad enough for commercial professionals but robust for technical staff.
Looking for More Information?
Want to stay up to date on the latest in the industry?
Need to SOURCE adhesives or sealants for your specific applications?
Adhesive & Sealant Sourcing
Find the right product and manufacturer for your applications using ASC Buyer's Marketplace tool.
Industry Podcast
Current hot topics within the adhesive and sealant industry with the people who know them most.
Training & Webinars
ASC's Training Academy includes diverse content appropriate for technical and non-technical staff.
Conferences & Meetings
Join the industry at national & regional meetings and summits to network and learn from experts.
Industry News
Stay up to date on the latest products, services, innovations, and technologies in the industry.
Industry Membership
Join ASC to get connected to the industry's value chain and get access to resources that deliver results.
Explore Major Adhesive & Sealant Markets…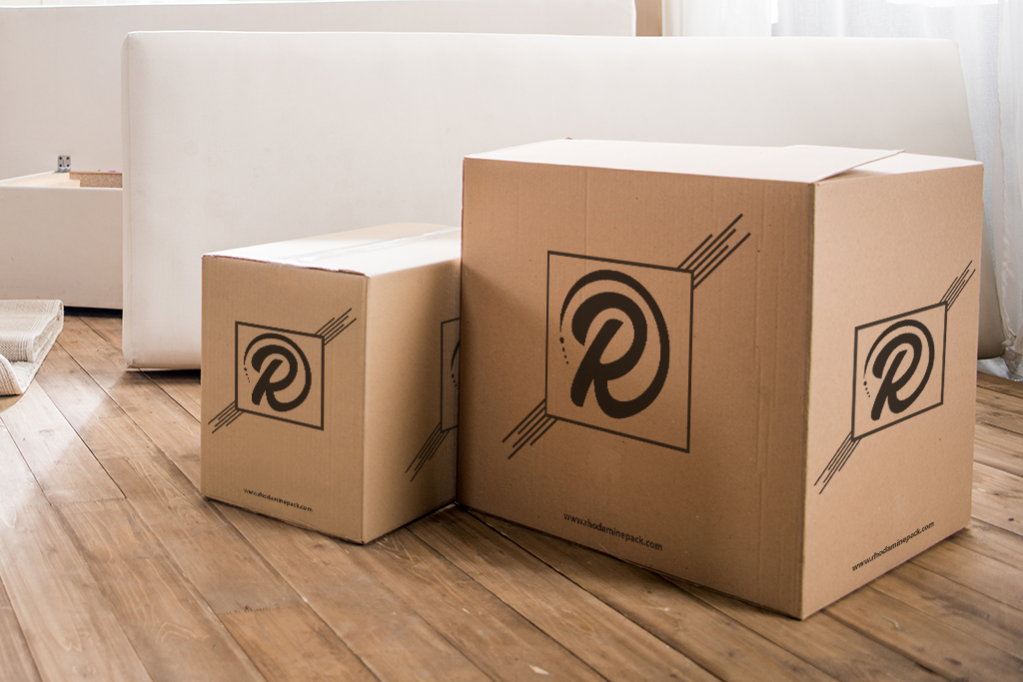 Paperboard & Packaging
Adhesives are used in a wide variety of paper bonding applications ranging from corrugated box construction and the lamination of…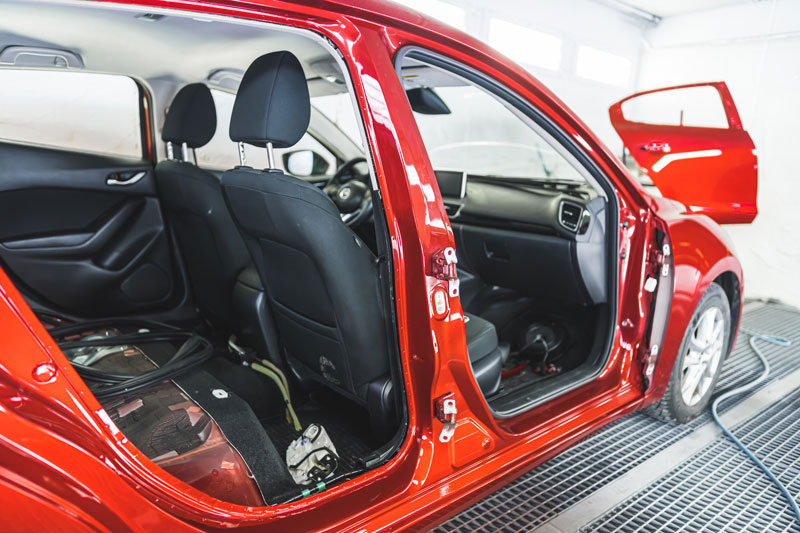 Transportation
The Transportation & Marine Market is quite extensive and includes thousands of applications for use in automotive manufacturing, trucks & buses, aircraft & aerospace…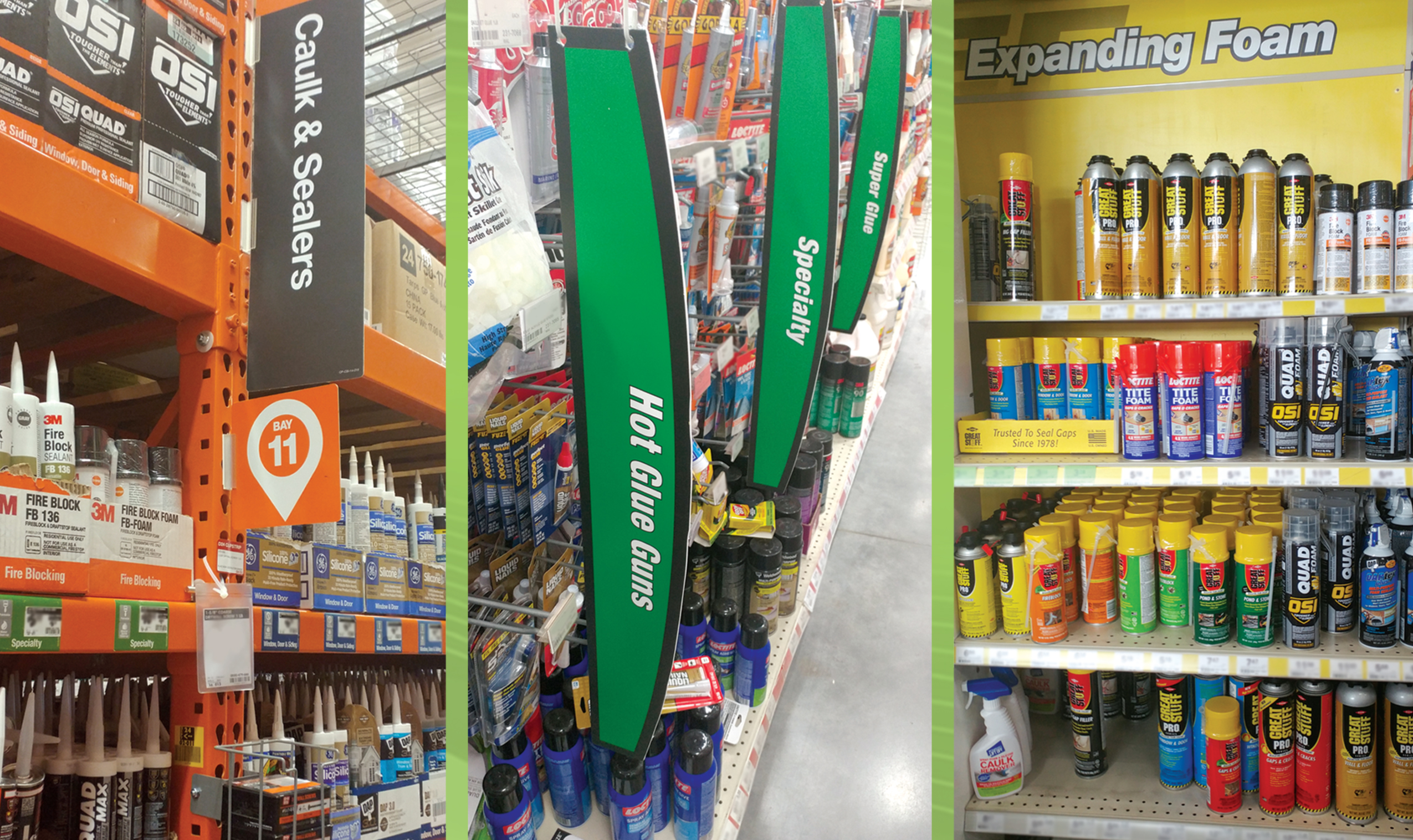 Consumer & DIY
Several categories of adhesives exist for the Consumer & DIY market including "Multi-purpose", "Super Glue", Wood Glue, Single Part and Two Part Epoxy, …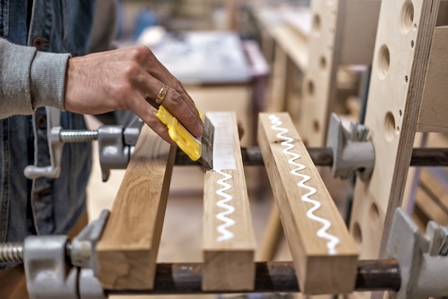 Woodworking & Joinery
Many different types of adhesives and sealants used in the industry for furniture making, building materials, boat and commercial ships, DIY…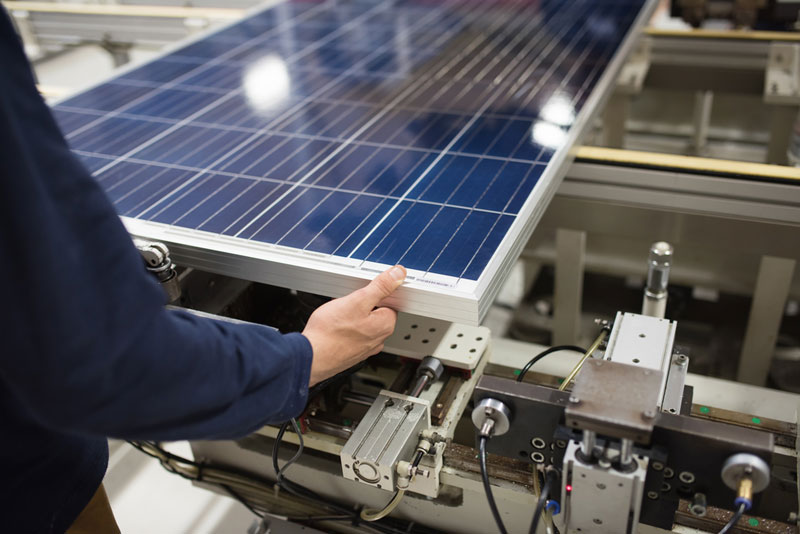 Assembly Operations
Adhesives are widely used for the assembly of electronics, medical devices, appliances, industrial equipment, electric motors and EV batteries, semiconductors…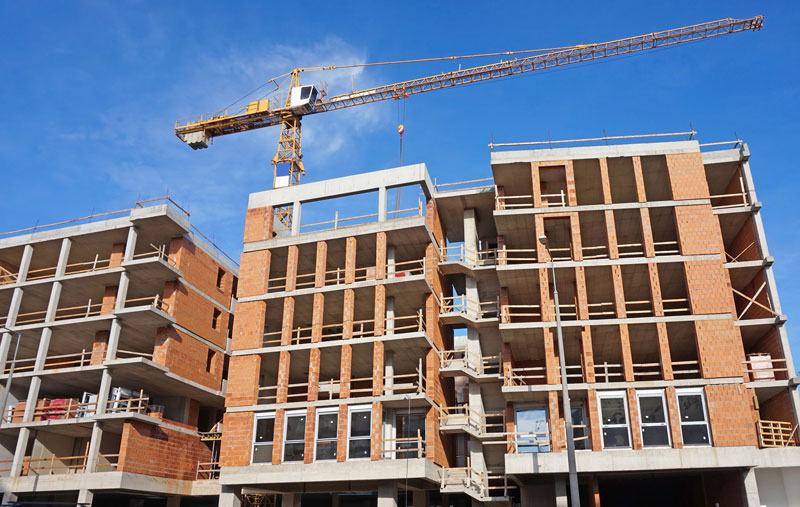 Building & Construction
One of the largest market areas for adhesives and sealants is in Building/Construction. Applications include flooring, windows…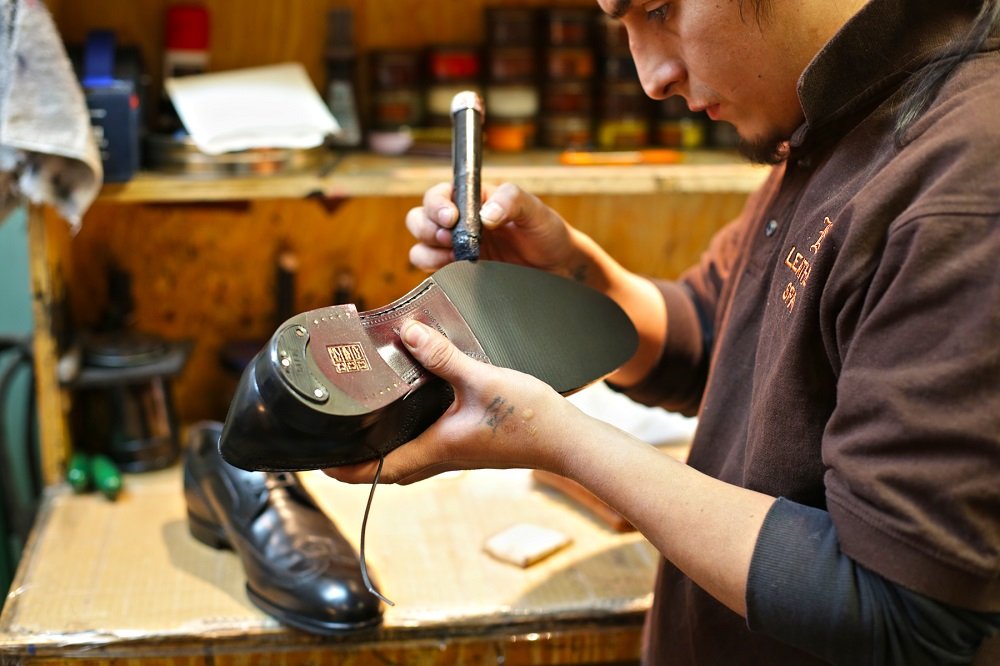 Footwear & Leather
Adhesives used in footwear & leather (non-rigid assembly) are used in components and parts which are either fluid or flexible in nature and include sports equipment, fabric combining…